Red Painted Bulldog Car Air Freshener
Regular price $0.00 $17.99
If you order within
Arrives by
He's bold in color
For a stylish touch
If you're a fan of bulldogs, you'll love the functional looks of this Red Painted Bulldog Car Air Freshener. Add personality and a fresh burst of fragrance to any vehicle interior with this fun accessory.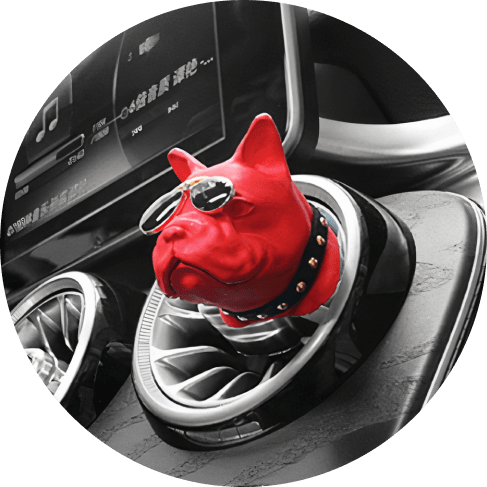 He's ready for a good time
(Anywhere you go)
Exquisite detail
Loud red color complements the painted aviator shades and embellished collar this fella's got on.
Easy clip-on installation
The grip claws on this freshener allow you to effortlessly clip onto any car air vent.
Big personality (small size)
Like many dogs, this one's small (but has got quite a bite). Measuring just 2" x 2" x 2" (L x W x D) all around, this pooch won't take up much space when gracing an air vent.
Long-lasting fragrance
Unlike traditional fresheners that use pre-scented fragrance sticks, our fragrance comes in a liquid dropper that you dispense onto cotton sponges (you get two).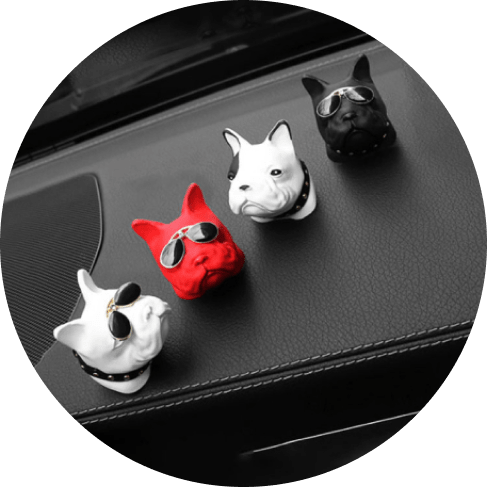 A must-have for any bulldog owner
Find the perfect gift for a bulldog owner or fan with this one-of-a-kind, fun (and smell-good solution). Our Red Painted Bulldog Car Air Freshener makes a great gift.
Came much quicker than estimated, so that was pretty awesome. I bought these as gifts to my friends who recently bought new vehicles. Lots of laughs were had upon receiving them.

These are just the cutest, I got so many compliments on them which made me just keep it in my car even though the smell has been gone for a long time but I love them! They smell super good

My wife and I have 4 bulldogs! I bought these as a stocking stuffed for my wife and they are amazing!!

This is adorable! Exactly like the pic! Smells good, not sure how long the smell will last but doesn't matter because the bulldog is awesome!

Super super cute and they smell so good! I'm a dog lady so they fit me all around!

Love them! The smell is great and not too overpowering. And they are super cute!

Best Air freshener 🥰 love my Bulldog

Love these. Very cute. Just wished it smelled longer.
Guaranteed Safe Checkout