Rotating Orbit Galaxy Air Freshener
Regular price $0.00 $21.99
If you order within
Arrives by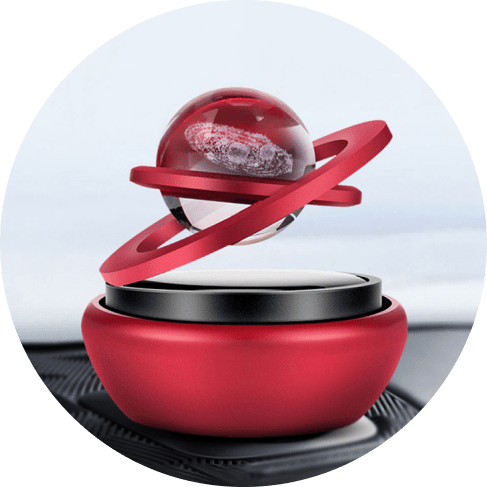 Put freshness into motion
Captivate wonder in one place
Have the world right in your reach as you travel all over. Our Rotating Orbit Galaxy Air Freshener merges modern decor with high-tech design and mood-boosting fragrance for a unique car accessory you truly won't find elsewhere.
Around the world, around the world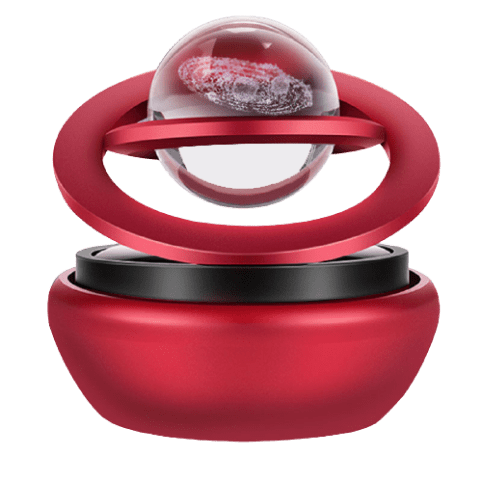 Automatic rotation
The rings on this exquisite decorative piece automatically rotate, providing captivating detail and charm to your dashboard.
Misty, fragrant air
A built-in fragrance gel is slow-released by this dispenser, creating a refreshing atmosphere.
Car decor that's out of this world
Truly -- because the entire galaxy is in orbit -- and sitting right on your dashboard in this 2.1" x 2.3"-sized (Lx W) add-on accessory.
I upgraded from my old car vent air fresheners and I am NEVER going back! This is amazing, it has a very sleek, high class look.The oils smell great and the scent lasts long but isn't overpowering like some car fresheners. It is just enough to make my car smell nice and fresh (even on dirty days). So far I have not had to recharge it and I have been using it for about a week.

I smoke in my car. (Gross I Know). I got tired of the vent fresheners that start out overwhelmingly strong, then peter out to nothing. So I took a chance and got this. I am very satisfied! The scent is pleasant without being too strong. My car doesn't smell like smoke. I highly recommend it!

Great product! Long battery life. Struggled at first before I realized the reservoir required more liquid scent. Ended up pouring all of the contents in the reservoir and it worked great. Very fragrant. Look forward to additional scents.

This is the best product ever for my car. I've tried plenty of other products and this one by far is the best I do not regret my purchase and I will definitely keep buying oils for my air freshener

Although this is a car freshener I have been using it to keep the area of my home where my kitty litter boxes are smelling fresh. I think I'll use my own fragrance when this runs out.

I loved it! Since I installed it, my car smells delicious and feels fresh. Its orange scent makes spending time in my car more enjoyable! I definitely recommend it

This is better than I expected it to be. I had to read the instructions on this before I used it. But it works good, smells great. Love that it's wireless.

So far so good! Makes a difference, fragrance lasts a long time and the interment spray adjustment is a bonus….a nice puff of fresh air every few minutes!

Very easy instructions, fits very neatly out of the way. Only downfall is it should come with more of a variety of fragrances without paying more money

Everything's fine so far, but to me the scent does not stay long in the car.
Guaranteed Safe Checkout