Scopeholic - Kaleidoscope
Regular price $0.00 $25.99
If you order within
Arrives by
Want to make more memorable photos?
Turn your regular photos into pieces of extraordinary art!
It is a kaleidoscope that turns photographs and videos on your smartphone into vibrant graphic images. It is made of mirrors with a special coating that makes reflected patterns more vivid and spectacular. Eyepieces at both ends produced with 3D-printing technology provide a comfortable viewing experience and a convenient way to display the device. A cylindrical body is made with eco-friendly recycled paper.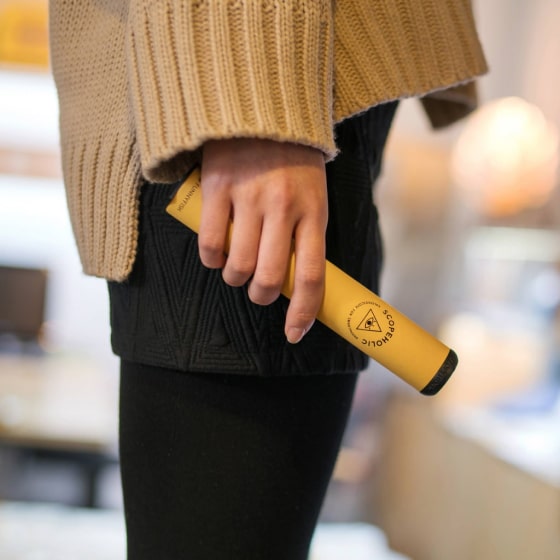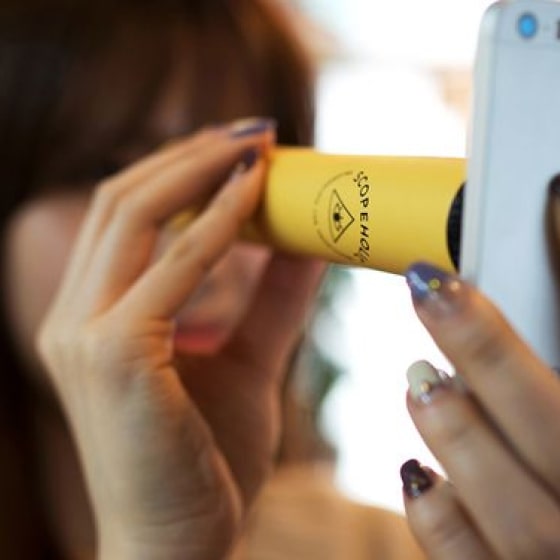 Want a spectacle of emotions?
The kaleidoscope will provide you with a jaw-dropping experience!
Save your impressions
You can rewatch all the patterns whenever you want! The kaleidoscope-produced images may be saved and replayed.
An astounding experience
Experience your photos and videos in a new way through triangular mirrors with a special coating that makes reflected patterns more vibrant.
An eco-friendly item
An environment-friendly item that is made to withstand the test of time which will inspire your everyday life.
Small and light
With a weight of 0.2 lb and the dimensions of 1.3" l x 1.3" w x 8.2" h, this is a perfect additional accessory for your phone.
See the world from a new perspective!
Nature and any object also turn into colorful patterns seen through the kaleidoscope allowing you to view the world from completely different perspectives.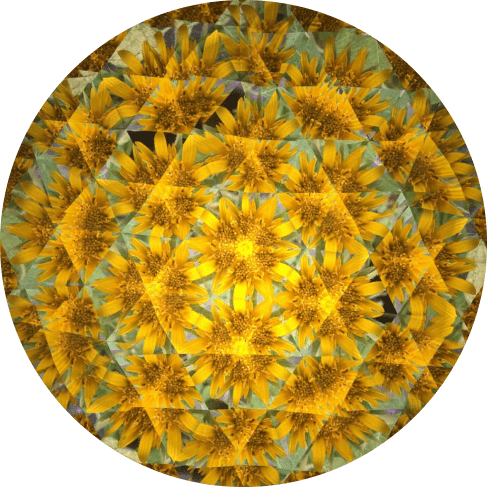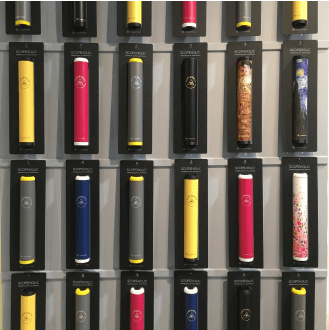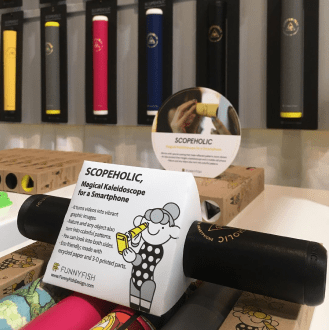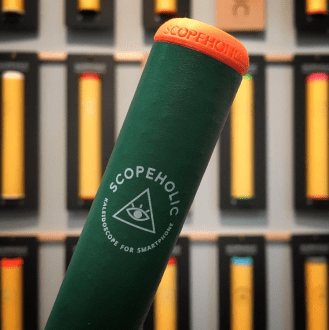 I'm a big kid at heart and I wanted this to have for conversation piece. I love it it's fun to play with to activate your third eye

I haven't seen it for myself. I bought this for my grandson who is 3. He and his dad play with it all the time.

I can use this to make anything around me look beautiful. This kaleidoscope is more true to its name than the others - as it presents a "beautiful view"

I bought this for my seven-year-old granddaughter. After she took if home, I wished I had bought myself one...so I ordered another one. I never get tired of looking at things around my office!

I bought these for my students. I had a smaller one when I was a kid. This one is bigger and has a much clearer picture than mine did. It is so much fun to play with and the students enjoyed it. It seems to be sturdy enough.

I bought 2 of these, one for me and one for a friend. It is a simple kaleidoscope, no moving parts, but anything you aim it towards is beautiful. My cat seems to like knocking it over and nothing, still in good shape, so it is sturdy. I got it so that friend could change her perspective on things and it works wonders. just look in, turn and all changes. It's a lovely gift.

At first, we were a little baffled by this kaleidoscope. We were used to the type that need turning on the end. This one, however, just requires a little movement. As you look through it and move your gaze across the room, the images that you see are then mirrored and take on a very unique look. We gave this as a gift to a seven-year-old, and once we figured it out, she loved it. Everyone wanted to take turns looking through it.
Guaranteed Safe Checkout