Six-Mode Electric Toothbrush
Regular price $0.00 $20.99
If you order within
Arrives by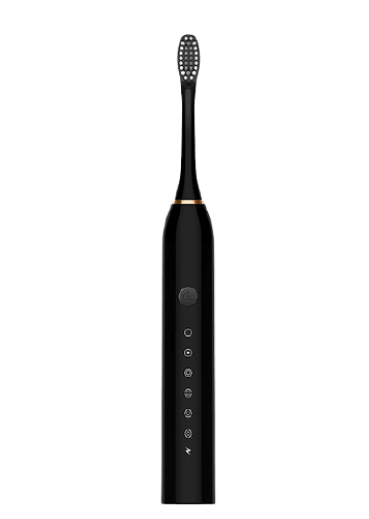 For better oral health
Let's get moving
Sometimes, a plain 'ol manual toothbrush just doesn't do the trick. So go deeper and more thoroughly with the power of this Six-Mode Electric Toothbrush.
Get that dentist-like clean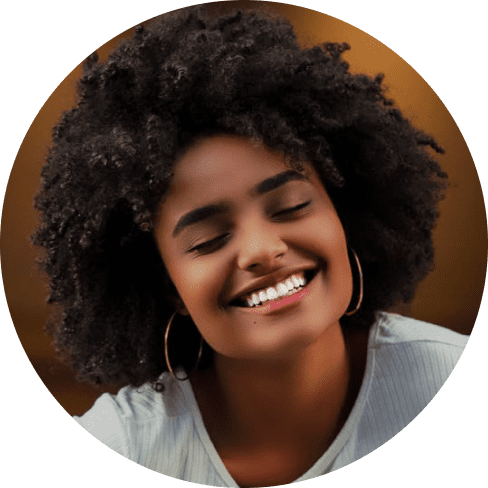 Six ways to fight plaque and buildup
Power through settings that include mild cleaning, brightening, and massaging -- for a mouth spa day -- done by you.
Powered by USB
Like with all modern technology, this brush is also powered by a USB cable (included with your order). Fully charge for up to 60 days' worth of use time.
All-inclusive and fun
This Six-Mode Electric Toothbrush comes with four replaceable brush heads for convenience and is designed for all adults (sorry, kids...you have your own kind of brush to use). The built-in 1800mAh also ensures you never have to replace the battery -- just make sure it's charged.
I had to work my way up to clean mode. I started with the soft mode for a few weeks until I got used to this thing and now I can handle the clean mode every time. Leaves my teeth feeling really clean. My SO has a similar toothbrush and it looks gross all the time and needs to be periodically taken apart and cleaned. This thing does not. It is made well and stays clean with a simple rinsing after use. It really gets between the teeth and cleans the food particles out. I have brought it on overnight trips and it holds the charge. My only advice is to turn it on after it is in your mouth or you will lose your toothpaste!

The brush is powerful and definitely leaves you with the fresh out of the dentist chair feeling. It has a rubberized feeling to it which helps you grip the brush better while you are brushing. The pauses as others have mentioned are to let you know it's time to proceed to the next area of your mouth which is a good feature. All in all I'd recommend you at least try this brush before spending a ton on the other brand name brushes which produce the same end result.

My husband has the expensive, well-known other brand of ultrasonic brush. We were sharing, but I wanted my own for when I travel for work. We had low expectations, but have been pleasantly surprised! The case has a cheap feeling, but it did fit the "other brand" head in it, while my brush head would not fit in the other brand's case—so we took MY handle when traveling during the holidays! All in all, VERY happy with my purchase!

This product has been a gamechanger for my dental hygiene. I feel as though I have had a professional cleaning every day! The various settings on the toothbrush, such as polish, clean, sensitive, etc, are helpful. I ordered two of these and gave one to my son who has sensitive teeth. He has thoroughly enjoyed his brush as well! This is highly recommended. Also, the battery life is lengthy and continues to be vigorous.

I don't have anything else to compare it to because this was my first electric toothbrush, however it seems to serve its purpose. I don't usually use all the settings. At first I had to keep it on sensitivity due to the vibration but now I'm used to them. My dentist recommended I get an electric toothbrush because I brush too hard. Battery life seems to be really good.

I have been using my new toothbrush for two months now. It is seriously the best toothbrush I have ever used. My gums are bright and pink, the massager is great for stimulating gums of all ages. I love this toothbrush so much that I just gave one to my son. I think this year I will give some as Christnas gifts. The price is perfect. I would give 10 stars if I could.

I have never used an electric toothbrush before so I decided to give it a try. It takes a bit to get used to holding it since it is kinda bulky on the grip, the power is so close to ur hand that it changes the mode. But other than that it work good i'm starting to see a difference on my teeth and gums, I'll stick to using electric from now on ☝🏼😄

Love the black design and it's much quieter than my old oralB ! Quick shipping. I recommend this brush over the bigger brand any day. Four settings are great, especially the polish feature. Love this Brush!

I Love it, it has many functions and the price is right, what more do you need?

It's a good toothbrush, settings are easy to change. All in a nice toothbrush.

Works as advertised and great price for good quality

My teeth feel really clean. It's way better than my other one.

To those that have never used a sonic brush it can be a little much. These heads are very firm. The vibration is weird and takes getting used to. It tickles and can seem too harsh especially with these very firm heads.

This is a great toothbrush for my 10yo. It is a little on the louder side, which is fine, but there is no cap to go over the toothbrush for traveling. The battery life is great though! I would highly recommend.

I bought this toothbrush for my husband. He didn't like it, he says it hurts his teeth. In my case I think it is a rare sensation while the brush is vibrating and the plastic part touches your teeth. For some people, like my husband, it hurts, for me it is more like an unpleasant sensation.
Guaranteed Safe Checkout