Slim 5000mAh Pocket Power Bank Charger
Regular price $0.00 $19.99
If you order within
Arrives by
Power up, on the go
We're always on our phones or tablets -- and with constant use comes constant consumption of battery power. So let our Slim 5000mAh Pocket Power Bank Charger give you the charging convenience you need.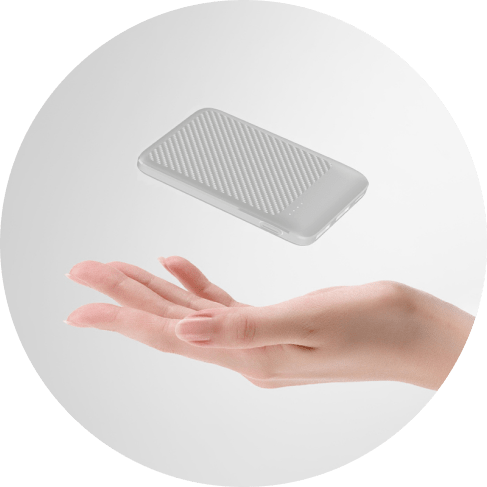 Easy, compact, portable
(It's just the solution)
Dots light the way
A four-dot illumination system lets you know the current battery level of the charger.
Good grip + size
A textured carbon-fiber-inspired surface adds grip to your hold while a card-size-slim 0.6" of thickness allows easy transportation, from your pocket to a purse.
Dual ports, all the way
Our Slim 5000mAh Pocket Power Bank Charger supports two USB outputs and two charger outputs (Type C and Micro), so you can power the charger and your smartphone, anytime.
Charge up all your devices
With 5000 mAh capacity using a 5V input/output on a rechargeable li-polymer battery, you get dependable charging power that's always on standby when you need it.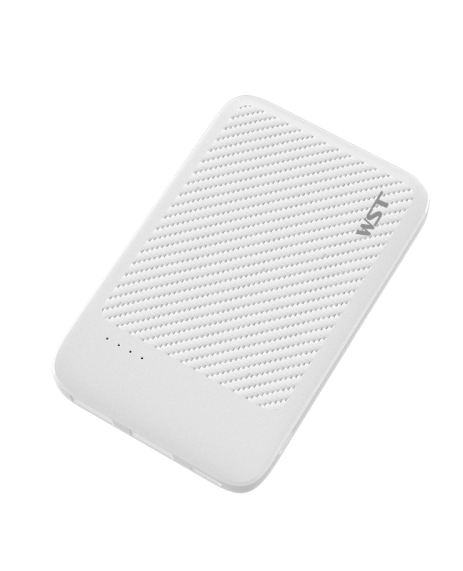 Compact, but big on power
Bring this supercharger along without taking up too much space: the charger measures just 3.8" x 2.5" x 0.5" (L x W x D), for slim, easy-to-store help.
These are great little chargers!! They charge fast too.

Great to carry in your hand bag. Or in a small hand bag.

Both my grandson & my granddaughter love it. Good price.

Very impressed by the battery life, happy with my purchase.

I absolutely love this battery charger. Definitely recommend it.

Good value for money, battery life is for 1 and half charge for your phone.

This is a life saver when you can't find a place to charge your phone. Love it!

This power bank is small and well made, it fits in my pants pocket without being noticeable.

This is exactly what I needed. It charges quickly and is so easy to use on the go. I haven't tried it on my tablet but it is perfect for cell phones.

If you need emergency power for your phone, this is hard to beat. Super cheap and really compact. There are chargers with more capacity, but they cost more and are bulky. This is only meant to charge your phone one time... or you can just use it to keep your phone powered. Great for traveling too.
Guaranteed Safe Checkout