Stick-On Phone Holder Sleeve
Regular price $0.00 $18.99
If you order within
Arrives by
Tired of bulk and suction cups?
Just stick this on
Get performance with less space when you have this handy Stick-On Phone Holder Sleeve that lets you hold your phone anywhere from your dashboard to backseat (or wall by your kitchen counter) for device convenience for the whole family.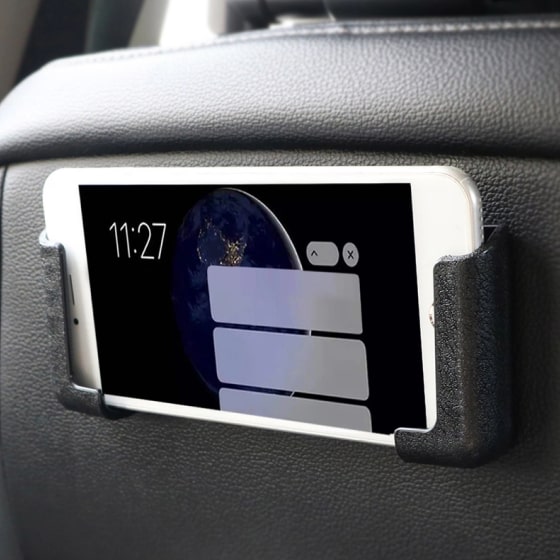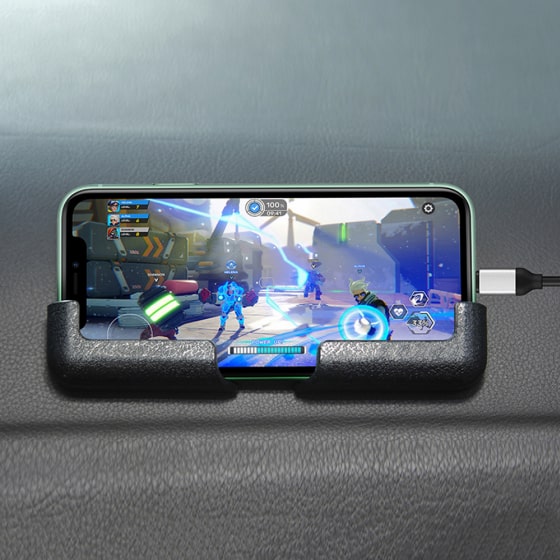 Durable hold + build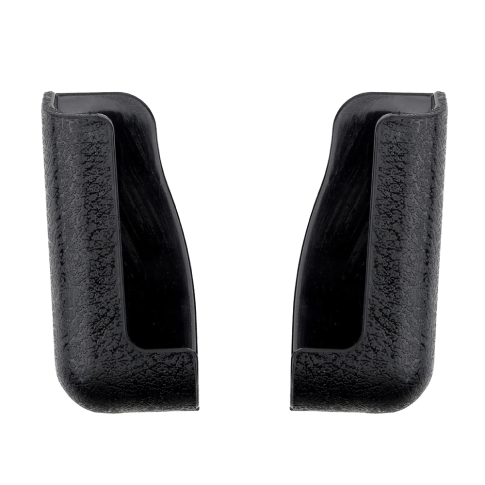 Suave yet gentle
Black PVC plastic mimics textured black leather for a high-end look and feel for any vehicle interior.
Compact + convenient
Our sleeve measures just 2.6" in length on its sides and 1.1" on the widths of its bottom, while its inside provides 0.5" of thickness for your device.
The power of 3M
Our Stick-On Phone Holder Sleeve features 3M-branded stickers on the back for sturdy, reliable hold wherever you choose to install this instant phone-holder accessory.
I was looking for something that would hold my phone at hands reach in my car WITHOUT using the air vents to do so. I used to have an air vent phone holder but due to my use of heating in the car...my phone would overheat ALL THE TIME. I had to find a better option. I came across this product and was amazed by the quality, and how great it works. I absolutely love this product and will recommend it to anybody who is on a budget and is looking for a high quality car phone holder. Thank you for the great product.

I received this item a few days ago and wanted to test it out in various weather conditions before writing a review. Previously, I had a vent clip holder which kept rattling and even shook when I had the phone on it. I recently made some upgrades to my vehicle which causes the vehicle to shake a little more, so I decided to try a different route to fix the shaking. This holder keeps my phone from shaking and making any noise which is awesome.

Very good product. It's very functional. I expected the size to be a bit bigger for a large phone.

I've owned many different holders over the years that have either broken from being cheaply made, had a weak suction cup etc. This is by far the best holder I've ever owned. I have a fairly larger phone with a case and it fits just fine. Pitches and turns in multiple directions. I've gone over some rough roads and it doesn't rattle around or fall over.

Good product, excellent shape, but I had some troubles with installation.

​​I have been using this mount for awhile now on our truck. We use it with the iPhone 6plus/ note 9 and it works very well.

Good quality, not hard plastic, elastic, catchy, like hard rubber.
Guaranteed Safe Checkout