Stylish Wireless Earbuds
Regular price $0.00 $37.99
If you order within
Arrives by
A steal of a deal
Those affordable. colorful, and high-tech earbuds will not only simplify your everyday life, but also emphasize your individuality. Come enjoy those versatile and stylish helpers!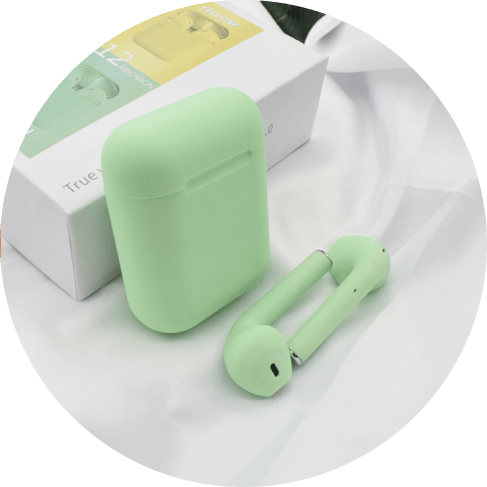 Those earbuds offering is like none other
You won't want to use any other earbuds again, because those guys are AMAZING:
Responsive touch control
With a simple touch, you can answer or decline a call, hang up, switch between the songs, pause or play the music, and operate the voice controls.
Versatile material
It feels good when you touch it, doesn't collect fingerprints, is scratch-resistant, and doesn't make your hands sweat. Green is a versatile color, and it looks great all the time.
Perfect size
Those earbuds are not cumbersome: the diameter of the acoustic set is 0.23 inches. Even though the size is not big at all, the microphone works perfectly and the sound is divine.
Sound quality
HIFI sound quality, strong bass, and broad range of sounds combined make a listening experience one of a kind. And be sure that the enjoyment will last because you have 3 hours of non-stop usage!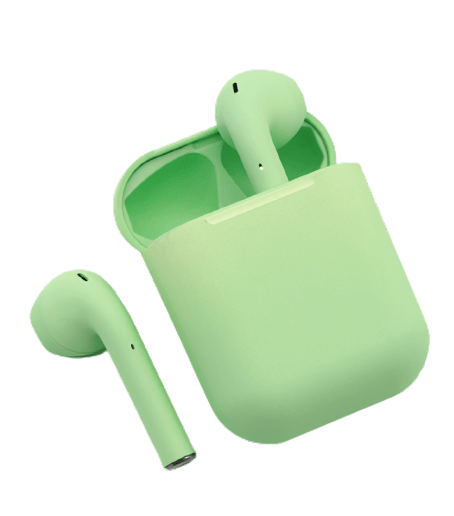 A perfect accessory for a music lover
If you value quality, good sound, and money - these earbuds are IT for you. The quirks that those guys have are going to change the way you approach using earbuds.
Very pleased. Super quick shipping.

Works great for my purposes.

The quality is great. Don't have any trouble with these earphones

I have ordered these twice.

They work. But to be honest I don't like the shape. The sound is good though

They work fabulously, as usual.

excellent product and vastly better than similar products from other manufacturers.

Lightweight wireless headphones. Do their job and it's seamless to connect. Only problem is they won't stay in my ears that well (everyone's ear is different) but I really liked this earphones

Do yourself a favor and get these, you will never regret it.

Works perfectly well and also just as described. It's new also

Perfect! Came brand new in the box, almost fully charged, everything perfect and sealed.

I go to the gym and with these they were so good my head exploded in tiny pieces

This was a gift for my son. He's very happy with these and says the sound is really good.

You already know. It's amazing great sound quality, battery life is insanely good.

I love these, especially when i compare them to other types of bluetooth headsets I've owned

When I got the headphones, I thought the headphones that on the left were broken. Fortunately, I finally found that I was deaf.

Bought for my lovely bride who sleeps with headphones on. By the morning she is all wrapped up in cords. Now she won't strangle herself at night

I really liked these. They are small and convenient. I have never been able to wear in-ear earbuds but was hopeful these would work for me.

I got one for myself and absolutely love the convenience and quality!! Highly recommended that I ended up purchasing one for my husband's Father's Day gift and he loves his just the same.

This is a great product, sound quality fantastic, I especially like the control function by tapping the top of the air pods. I also like the case, you can charge that separately and then charge the air pods in the case as well.

it is not the same as the previous version. visually it looks the same but it is much faster and Siri works great if you like running and other sports activities . I would say buy this version it is more useful

Purchased for my husband for Father's Day. He uses them daily. He owns his own business and is constantly taking calls. He has had several ear pieces and he says this is by far his favorite. Noise cancellation is top notch. He has them connected at least 10 hrs a day usually more and the battery life is excellent.

The sound quality is good for such small devices. The battery life on these are awesome. If you happen to run low, toss them in the charging case for five or ten minutes and you are good to go. I love that they charge so fast!! You can even charge one while you are wearing one if you don't want to miss that streaming show you are watching.
Guaranteed Safe Checkout