Sweet Orange Essential Oil
Regular price $0.00 $14.99
If you order within
Arrives by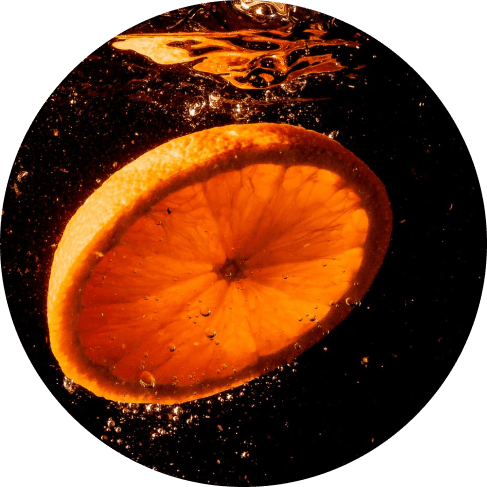 Sweet Orange Essential Oil
Are you fond of surrounding yourself with your favorite scents? This is not the only thing essential oils can help you with. The average car interior contains dozens of chemicals we breathe. Essential oils keep the car interior clean, purify the air, and reduce bacteria and viruses on car surfaces.
Enjoy the difference this oil makes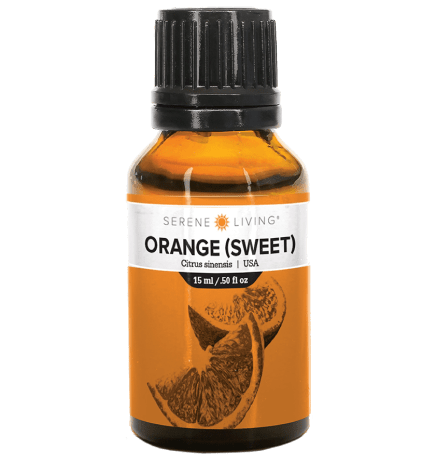 100% pure essential oil
This Sweet Orange Essential Oil, made of high-quality materials only, is manufactured in the United States of America. It comes in an easy to use 15 ml amber glass bottle.
Therapeutic grade
Sweet orange is known for its ability to calm digestive distress. Additionally, this sweet citrus is great for blending and adding energy to any space.
Create a healthier car environment
Essential oils don't simply provide you with your favorite fragrances! Using them is also an effective way to protect yourself from car interior's harmful emissions we have to breathe in. Sweet orange, meantime, ensures a calming effect that can be extremely important both for drivers and passengers.
The best! I use this in my car diffuser. It makes my car smell so fresh and I get so many compliments on the scent.

LOVE the smell of this orange. Makes water delicious. Super fresh in a diffuser.

I am amazed what this does for me. I dab some on my wrists every morning and it instantly wakes me up and joyously uplifts my mood. This oil is better than any antidepressant out there! It is the best smelling and most effective oil compared to sweet orange brands. It has an amazing and unique smell. It works wonders for your mood. Love it!

This essential oil is a life saver! It is the only thing I can find that settles my husband's stomach when it's upset. Works very well and quickly on me too so I can take less over the counter medication! I put some in a roller bottle diluted with coconut oil and It's such a life saver!

I use a 500ml diffuser and depending on my mood, I sometimes use more/less oil. But the actual scent of the Sweet Orange Essential Oil is very pleasant and nice. No bitter smell at all. I will be ordering more oils.

Love the orange essential oil. I use a few drops in my bubbly water. It is really refreshing.The delivery was prompt and I received on promised day. Thanks for the great service. I will recommend this product.

It smells good out of the bottle but not in an oil diffuser. And that's unfortunately what I bought it for. It smelled like old moldy oranges that had been sitting out too long when I put a few drops in my humidifier diffuser. I'm going to try and see what other ways I can use it like I said, it really smells good in the bottle.

Love this oil! High quality, great citrus smell. We diffuse it, put a couple drops in our water during the cold season, rub it on our wrists as a mood enhancer, and clean with it. You can do so much with orange oil that it's crazy!

This scent is amazing, it smells just like our local orange fields in Southern California. I put a few drops on a piece of paper and within a few days the spot was COMPLETELY gone so it's 100% pure. Goodstuff.

Good product, arrived on time. Good quality, my wife loved it. The product is original, the smell is nice.

Put about 6 drops in my mist diffuser with water of course and within 5 minutes my migraine was gone. Stayed away as long as I was near the diffuser. My migraines usually last 12 to 24 hours and this one lasted 12 hours but no pain until I went out of the area where the diffuser was so I stayed nearby for the 12 hours and no pain. Sounds crazy but it did work for me.

Oh my goodness!!!! This is the truth!!!! I absolutely think I love the brand. It smells just like an orange as soon as you rip the skin and the droplets from the skin hit your nose! I love it and it doesn't take much!

I have several scents and love them all. Among all different uses I have for essential oils I found that you could add a few drops to the water when cleaning the house and as a result you get a wonderful and fresh smell of the house.

Item delivered timely and nicely packaged. Pleasant scent but weaker than I remember. Overall pleased.

Extremely affordable. Really high quality oil. Easily comparable to young living oil. I got the sweet orange oil and it has a wonderful consistency, authentic coloring, and beautiful smell.

Highly recommend,use it in my diffusion and my homemade body lotion,family love it no complaints.

I got the Sweet Orange scent and it does smell very nice, just like I'm smelling an orange peel, but it's not very strong. I bought this for an essential oil diffuser bracelet and the other brand of oil I used was stronger and lasted longer with 1-2 drops, but I have to use 3+ drops of the sweet orange to really smell it and it wears off pretty quickly. I was able to use this on my skin too, which could mean it's a bit diluted. Might work better for an air/vapor diffuser though.

Smells so good. Highly recommended. I use it with the oil diffuser. Wonderful and refreshing, very soothing and priced well.

Much better than other oils I have bought as far as strength of fragrance and purity.

I like it. Great smell of sweet orange, yellowish color. Very smooth and nice. Recommend.

Love this smell and I got it on sale can't beat that. I use this in my essential oil diffuser and it makes the room smell so good!

Great, refreshing smell and worked in a diffuser and as a household cleaner, along with other ingredients.

I just love this essential oil! The scent of the sweet orange citrus smell from the aroma diffuser in the house is simply heaven! It relaxes and comforts your body when you are tired. Would recommend it to anyone who likes essential oils - try this one!

The scent is initially beautiful, but it changed after a few months.

These are excellent oils. They have a strong, clean smell, so a little goes a long way. I love the sweet orange scent. I would highly recommend it.

A few tiny drops into a steamer left my living room and dining room with the fresh scent of orange blossoms. Lovely!!! Spring time, yeah.

Great smell. A little goes a long way at filling a room with scent.

Smells just like an orange peel! I thought it would smell a bit sweeter, but still nice.

Love this, smells wonderful, very relaxing. Great product, great value!

Anyone suffering from allergies should totally use this peppermint oil. I rub it on the outside of my throat and chest after my shower and it really opens me up. It's magic!

Love the scent for my diffuser at night. It helps me breathe and helps with allergies. I also add a few drops to a water spray bottle to keep insects from coming inside the house.

Extremely high quality essential oil with a wonderful aroma that I find very uplifting when used for diffusing. I have other orange essential oils and this is certainly the best of any brand that I've tried.

I bought this product for a very unusual reason. My dog is super hyperactive, and has separation anxiety. A friend of mine recommended this oil to calm him down before leaving the house or during a bad storm. I take 4 drops and rub it against his paws and it works like a charm! He is now calm and shows no stress. Besides, the smell is so delicious!

Absolutely love this fragrance! I discovered it while getting a massage and inquired about the unusually amazing fragrance in the products she was using. It made such an impression on me that I ordered immediately - and another for a gift! Sweet Orange Essential Oil will transform your home into an energizing elevated happy experience - even ordered a car diffuser so I can enjoy it on the road! Thanks for the great price and quick delivery!

Well I have to have my house smelling good. My fix it guy came in and asked what the smell was in my house , said it smelled very nice!! It was my diffuser going with my lavender, and I had just put peppermint on my corners of the room to make sure no bugs were coming around!! It really works by the way and the house smells amazing. I just wish you sold orange and lemon by themselves. Great!

5+ STAR!!! This is Great!!! The best smell of sweet orange for me.I have tried other brands that cost a lot more price wise than this one.I LOVE this scent the best. It makes me happy just to take off the cap and take a big whiff of it and brings me a Peaceful and Happy feeling!!! Good price too!!!
Guaranteed Safe Checkout