Tech Pad
Regular price $0.00 $37.99
If you order within
Arrives by
The pad for all your simple needs
Add simplicity and elegance to your workstation
Our leather Tech Pad brings simplicity and elegance to any tech station. The circular surface can be used as a classy mouse pad, or simply as a pad to protect your tech from hard surfaces. The circle design with heat burnished details and border stitching creates a subtly beautiful appearance that can complement even the finest of table tops.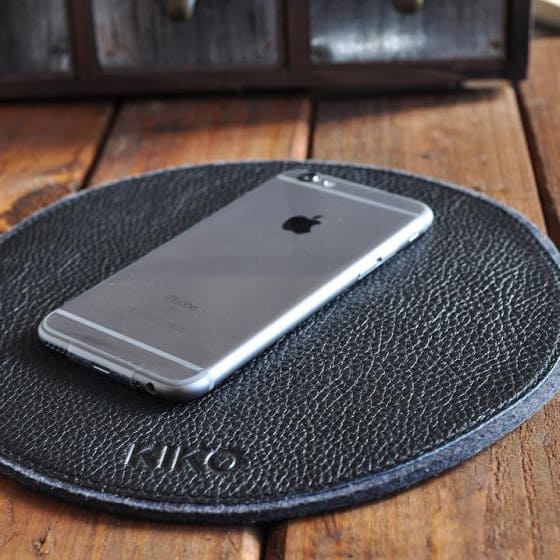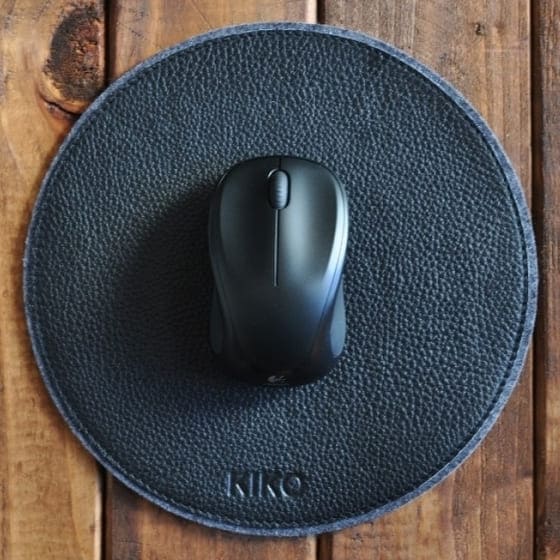 The new with the old
A small but needed add-on to your workplace
Leather and wool felt
Combining the wool and leather together results in a cushioned pad that is perfect for all your little stuff.
Heat burnished details
It's designed in a way that can seamlessly decorate any table surface and provide that unique touch.
Cushioned surface
Perfectly made to protect whatever gadgets you place on it, as well as the surface you decide to place the pad on.
Compact and simple
It doesn't take much, if any, room on the surface. Is a great accessory for keeping your phone from any hard surfaces while providing a fashionable decor.
The extra touch
The leather pad adds that extra touch and to any surface, allowing you to safely put your devices on it. But it also doesn't look out of place, and in fact perfectly complements any surface it is placed on.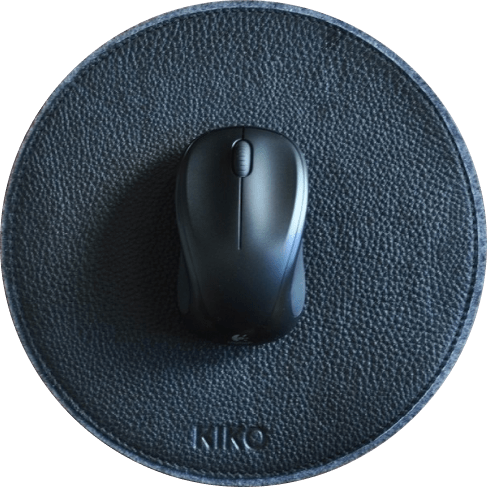 It's a beautiful color, just the right size and not thick which I like for a mouse pad. It will be easy to clean on one side.The other side, might be, but not as easy as the side with color.

I'm glad I got it sealed, brand new. I like the size, it's quite big & sticks with the surface of the table. However there is a thing I'm considering:there is no color choice. Unfortunately.

This leather techpad is excellent. A lot more elegant than the standard rubberized variety. It shipped quickly. It lays perfectly flat on my desk and is a perfectly sized mouse pad. I'm really happy with this purchase. I HIGHLY recommend this mouse pad. A great buy.

I ordered this pad to work with an optical mouse for my MacBook. I like the simplicity, and how flat and not too small. Very smooth and comfortable too and a good quality. Would buy again.

This looks well made and I love the color! I picked it to go with the new computer and I'm loving the whole aesthetic. The round pad is great and doesn't take up too much room on my desk. It's a great size for my Apple mouse, too. The stitching is wonderful and consistent and the color matches the leather perfectly.

Many of the mouse pads I have purchased slide around on the desk, making the mouse inoperable. This is a really nice and heavy pad, it doesn't slide around, it doesn't get bubbles, it doesn't fold up or slide under the keyboard. My mouse loves it. Often, when I am using a different computer, I think "I should go get that other mouse pad".

Great mousepad, especially for the price! I'm now working remotely due to COVID, and needed some things for my bedroom workspace. The material is high quality and I love this black color! It looks exactly like the photos online. My mouse glides over it easily and the size is perfect - my mouse never runs off the pad. Super easy to clean. Definitely recommend!

I had never cared about the mouse pads, honestly. But I noticed my old mouse started to be weird about moving and it was not easy to navigate the cursor. I ordered a new mouse and new pad and I took my sweet time to choose which one. I loved this one I got, it looked great on the picture and the color was amazing, hard to find color. I got it yesterday and I adore this pad. It screams QUALITY all over every single stitch. It is soft. My mouse is perfectly working now and I could not be more happier. I highly recommend it.
Guaranteed Safe Checkout