The Mac Cord Lord
Regular price $0.00 $24.99
If you order within
Arrives by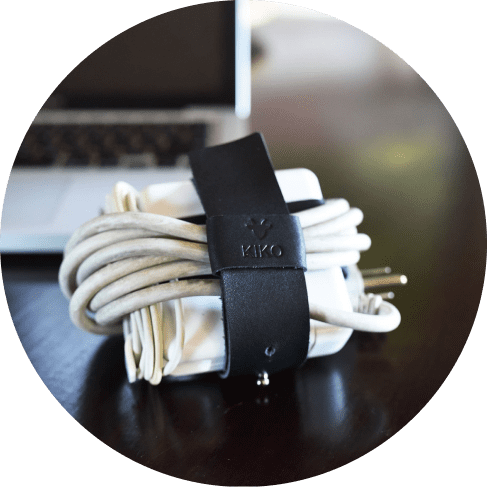 More convenience, more joy!
Have you ever worried about making your MacBook charger cord all tangled, messy, and eventually, out of order? From now on, this is not a concern of yours! Teaming up with Mac's built-in small cord wrapper, the Kiko Leather Mac Cord Lord helps you keep your gadget in the perfect working condition with ease.
Introducing Kiko Leather Mac Cord Lord
What can it do for you - and your MacBook?
Smart cord management
Tired of knotty cords? Don't let them go out of hand ever again! Use the Mac Cord Lord to store them neatly.
Cords' longer service life
Twists, turns, and bends are a threat for your cords functionality. Don't let them stay in your way: secure your cords in the right position!
Level up in your bag organization
With the Mac Cord Lord, the insides of your laptop bag will turn into a much cleaner and roomy space for storing things of all sorts.
A piece of artwork
The adjustable cross-strap design of this leather cord organizer makes it not only a practical but also a really good-looking accessory.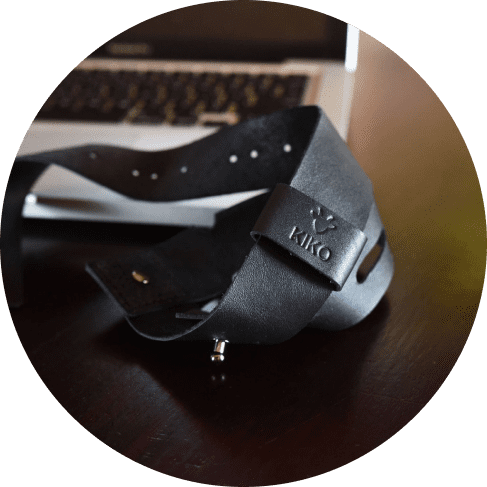 Let it make a difference
Kiko Leather Mac Cord Lord fits the 45, 60, and 85 watt MacBook chargers perfectly, making you feel relaxed about your cord management and the overall performance of your favorite Apple device. Thanks to this adorable piece of craftsmanship, you can keep the MacBook extension cord nicely intact with the rest of the charger and help it last longer.
Works great for keeping all of my cords neat!

Very good quality material and color, but the length is not enough for longer cords or a big mount of them. Everything else is perfect.

Great product; Does exactly what they are meant to do and looks nice and sleek.

This leather cord holder works great, it keeps my ear pods and many other cables where I can find them.

I totally love this item! The leather smell is just beautiful. This product is gonna make my job easier. Love it.

I live by my cords. Lots of lightning cords, usb cords. But they always tangle and are a mess. Most of my cords are 3' and so rolling them up is the usual trick but I thought I'd try this and I instantly fell in love with it.

A lot of bang for the buck in this package! I've used one of these for a phone cord every day since I received them and haven't had any issues with the snap which is nice. The strap has plenty of cord room. I like that there's two different colors. I recommend them.
Guaranteed Safe Checkout