Tough Phone Holder
Regular price $0.00 $26.99
If you order within
Arrives by
Need your phone to be safe while riding a bike?
With this phone holder, you don't ever have to worry about ruining your phone while you are outside, riding your bike, or a motorcycle. A stylish and extremely durable holder will take the best care of your beloved device. Just put your device in it and enjoy your journeys like never before. A unique experience.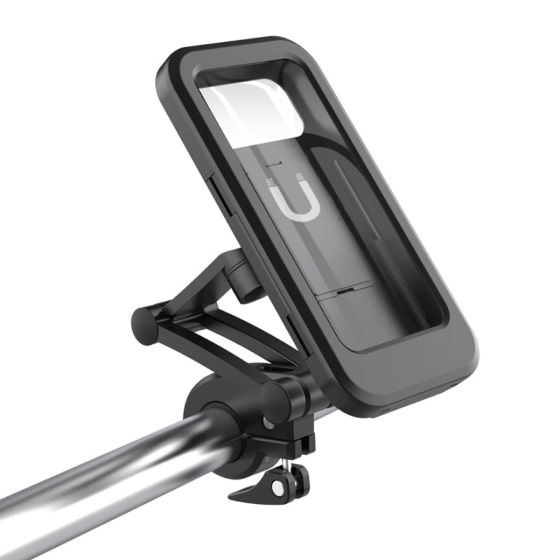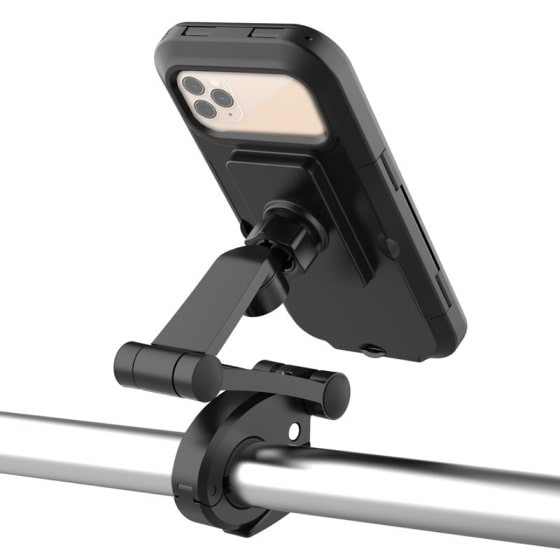 A superior solution
Check out why it's so cool:
Durability
Made from high-quality metal and plastic, the holder is going to serve you faithfully for a long time. Free from lead, phthalates, and bisphenol, its safety characteristics meet the strictest US standards.
Adjustable
You can rotate your phone however you want and use its capabilities to the fullest, thanks to the 360 degrees rotation feature. A long adjustable arm with 2 hinges allows you to adjust the holder like none other.
Smart design
The holder is 100% one of a kind. It's designed to endure external impacts and protect your device from water and dust. A solid structure will keep your phone safe even if you drop it. And don't worry about the screen sensitivity because it didn't get sacrificed in any way.
Perfect size
All phones are different, and we wanted to provide as many people as possible the opportunity to use our product. The size of 7,5x3,9x0,29 inches is perfect for many devices. The optimal handlebar size ranges from 0.47 to 1.02 inches. It's easy to attach: just locate and lock the nut.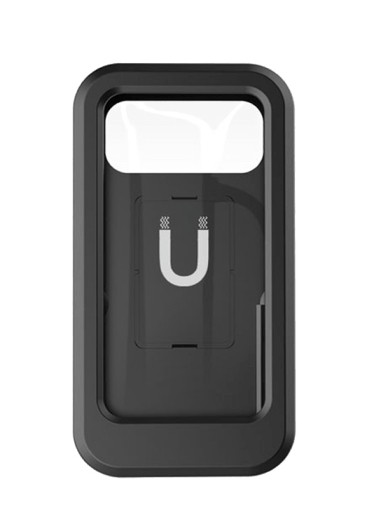 Uniqueness
Versatility, great materials, the sleek look, and the best safety features combined create a pleasant user experience for anyone who decides to trust their device to the holder. And we give you a word: it's worth it. It feels good, looks good, protects the device well. Perfection of a gadget.
It doesn't take up much room on the handle bar and it works perfectly.

I love it! It's very secure on my motorcycle, water proof, and very adjustable.

Nice and sturdy, easy to set up with minimal instruction.

Easy to install once you figure out how it works. It actually works very well and is the best mount I've personally tried. Only thing I don't like is that your phone case has to be skinny or it won't fit in this case without taking your case off first. I'd definitely buy it again and would recommend trying it out yourself.

Great for seeing your phone at a better eye level. Also great for going live or video while riding! Huge plus for changing music too.

I got this phone holder for my beach cruiser bike to use while camping. It is perfect. Keeps my phone secure while riding. Easy to install and to use. I will be buying another for my husband's bike.

One of the most amazing products I have received. It allows me to go off-roading, and lets me go over bumps without worrying about my phone. I was able to change songs while riding, use my GPS and even FaceTime with my mom.

I love this on my bike and it gives me a lot of options to use my phone safely while riding my Trek around town. Now I can listen to music and use my bike riding app! It amplifies my music and keeps my iPhone XR safe and dry.

I am very interested in cycling. But because I'm a student and not very familiar with the city, I used repetitive cycling routes. This made me gradually get bored of my cycling path and cycling in general. But this device allows me to use GPS while I'm riding and it's made my cycling route more diverse, and now, every day, I am eager to see the beauties of other parts of the city. I cycle longer and longer.
Guaranteed Safe Checkout