Ultra-Thin Black Bluetooth Mouse
Regular price $0.00 $19.99
If you order within
Arrives by
When other things aren't it
A wireless mouse for the most demanding users
You must know the struggle of finding a decent wireless mouse in the sea of different offers. Some of them look hideous, or work terribly, or both. Forget about the nightmarish devices with this amazing mouse!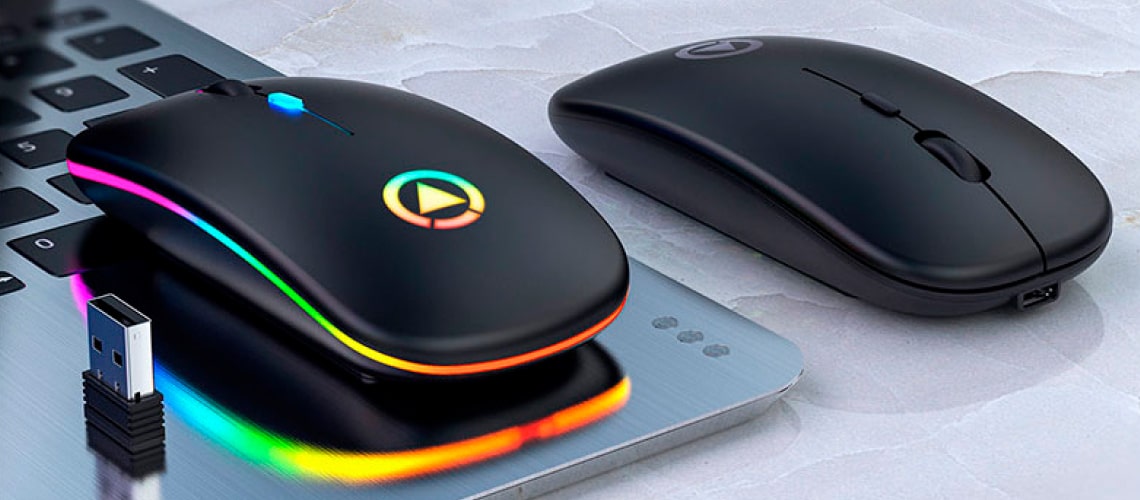 Sleek and technological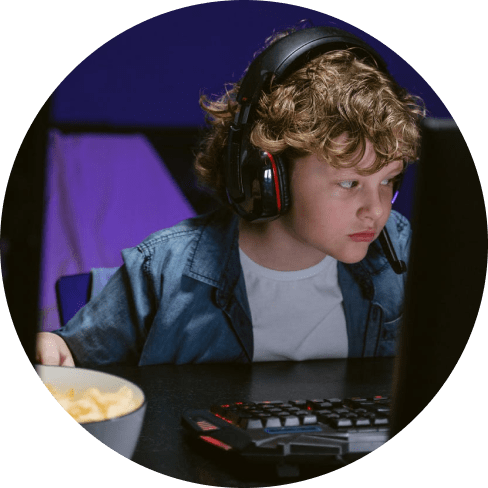 Impeccable comfort
Like a good mouse, this one is SILENT. You barely hear it when using it! Hide the receiver in a special compartment and never lose it. A smooth body feels comfortable and doesn't make your hands sweat.
Product specifications
It works with DOS, Windows Vista, and above. The mouse recharges in 2 hours: it's enough for 7 days of work with the lights on, 30 days with the lights off. The size of 4.33x2.36x0.98 inches is comfy in any hand.
A truly unique find
Forget about all the other mice! It's not only better than the wired one, but it outperforms many other wireless mice on the market. Small, elegant, convenient, comfortable, compatible, and durable – it's hard to find such a favorable offer. Let yourself enjoy the visual, tactile, and practical pleasure.
Love this new mouse! I work from home and use my mouse all day everyday. I was originally using a big bulky gaming mouse for the last 2 years, but now my hand is starting to hurt and was ready to downgrade to something smaller and lighter. I saw this and had to see what it was about. It's so small and light and easy to use. The clicks are super quiet and feel so great in the hand. Yes it is plastic but it actually doesn't feel cheap and feels like a good build. It's very responsive and glides very smoothly. Also, the RGB color changing lighting is a very nice effect.

I've used a wireless mouse in the past and they all seemed to give me trouble. I have used this mouse with no issues over the past couple of weeks. It shuts off on it's own which is helpful when I forget. I turned off the lights on it and it helps save on battery time. I work from home and work anywhere from 8-14 hours a day and I can use this mouse without having to charge it for at least a week straight. There have been no movement glitches or skips. It fits easily into my hand for easy use and is just the right length to be comfortable for long term use.

This mouse has become my new best friend! I have arthritis which has severely affected my hands. It's extremely ergonomic in shape and usage. The mouse is absolutely quiet as promised, plus is easily used without a huge amount of pressure from my fingers, hand, or wrist. It also moves very easily on my mouse pad with no glitches or hesitations. My hands are grateful, and so am I!

I needed a wireless mouse for my new laptop and found this to be a reasonable price. It is a great design, the usb dongle can mount under the mouse itself for travel so you don't lose it, as it is very compact. Has two modes, with or without lights on. It's nice to have the option of being able to save battery life.

I was a little worried about battery life based on some of the other reviews. I am not a gamer. I have an office job. But I'm on my computer probably 12-14 hours a day and use my mouse extensively. A single charge lasts me about 7 days. You can also use the mouse when you are charging!

The mouse is a colorful addition to my desk and, unlike other computer mice I have owned, it does NOT have thumb-operated controls on its left side, where a left-handed person like myself would unintentionally press a button and start a function they didn't want to activate.

This mouse has a led light to keep the work from being boring. Classic mouse design that blends with modern fingerprint-resistant coating, clicks are quiet without making noise. Suitable for work from office or home.

K*******e on Jan 06, 2023

There's really nothing to dislike about it, I love the fact that I don't have to run out and buy batteries every time it starts to act like it's not going to work. The way it charges is one of the main reasons that I bought it.

Love this mouse! Mouse came days before delivery ETA which was always nice. Love that it's rechargeable. No more dead batteries mid work shift!

For general web browsing, this mouse isn't bad. For productivity, it's not really working for me and I'm going to go back to my wired mouse.

I was skeptical at first that such a small ergonomic mouse would work, I'm pleasantly surprised and have really enjoyed using it.

This is the best wireless mouse I've ever used. The flat profile keeps my arthritic hand from getting stiff and sore after long use.

The part that connects to the computer for wireless capabilities was "stuck" so I had to use excessive force to remove it.

Scroll wheel works great. Happy with this purchase, it looks great at night and it's such a game /music producer look.

My only complaint is the wheel. People can hear it in my calls and it sometimes drives me nuts.

It is exactly as stated. Works, charges, lights up, and connects to USB out the box.

Is almost tiny for my hands and very light. Works so good and decently priced.

It's a good little mouse, and aside from the spastic glitches, I'm pleased with it.

Loving this mouse. Nice and sleek so it fits in my case with my Chromebook.

The black feels super soft. Left and right button clicks softly, not annoyingly.

I am pleased with the mouse and its lights, and it works as expected.

It's not as solid as I'd wish it to be, hence not 5 stars

Great for a college student or as a travel mouse.

Mouse is super cute, sleek, and fun.

This is an awesome mouse!

The only thing I don't like about it is that if you don't use it for a while, it shuts off. I mean it's great because it saves energy so you don't have to charge it often but meh.
Guaranteed Safe Checkout