Wireless Earbuds With Digital Clock
Regular price $0.00 $28.99
If you order within
Arrives by
The versatility like none other
Those stylish and high-tech earbuds are a must-have for people who value comfort and convenience. Simple to use, they will become an irreplaceable helper in your day-to-day life.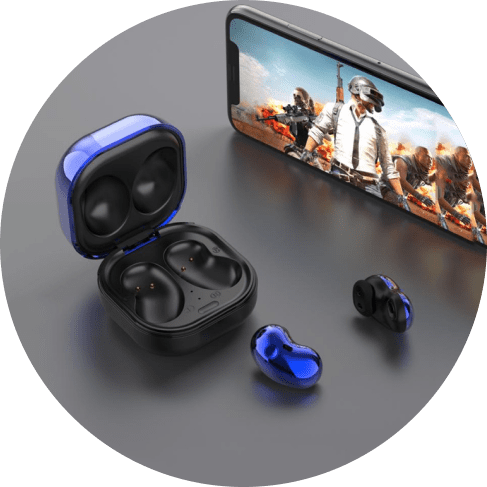 Forget about the wires
You'll never want to use any other earbuds
Supreme sound quality
6D surround sound effect and noise reduction technology will provide you with the best experience possible.
Parameters
1.93 inches in width and length, and 1.22 inches in height make the case look neat. It will fit into any pocket and won't take much space.
Bluetooth 5.1
An upgraded chip provides a more stable connection. The effective working distance can reach 985 ft, so you don't have to have your phone next to you all the time.
Convenience
You can easily control the music, answer or decline the calls, and control the voice assistant. IPX4 water resistance makes them not afraid of water drops. The screen on the top of the case shows the time and the left battery charge.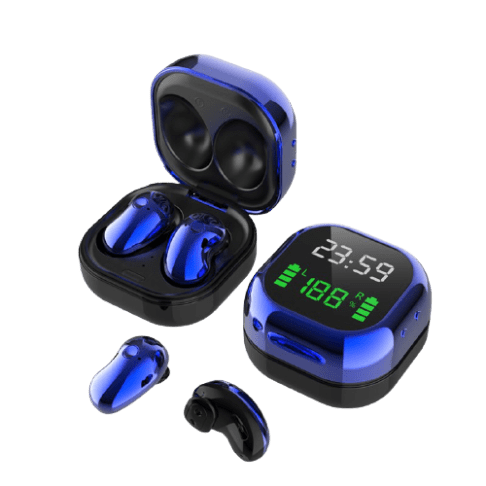 A unique piece
The combination of the latest technology, sleek design, engineering, and reliability makes it a perfect gadget for anyone who loves music. Enjoy your tunes for a long time: 1 charge is enough for 3 hours of non-stop usage!
I love them!! Sound quality is good.

Sounds great and fits well in the ears.

Nice sound and good product for the price.

Great quality, they can be easily compared to the high end buds.

I finally found earbuds that work really good with sound quality. Love them!

Love these earbuds. They stay put. Not bulky. Noise cancellation is great. Sound quality is very good.

These are great earbuds that fit comfortably in the ears. I like the sound quality and for the price you can not go wrong.

I absolutely love these headphones! They are super lightweight, sound great and I can wear them for hours at a time with no soreness of my ears.

The design and build quality of these headphones seems to be very good, and I appreciate the LED battery status display. Highly recommended overall.

These little earbuds have great sound, very easy to set up and use. They fit comfortably in my ears too. They come with 5 different size ear pieces so they can fit any size ear.

These earphones are great. They are comfortable, easy to use, and the sound quality is as good as the much more expensive headphones I have. Can't beat the quality of these for the price!

I've tried so many bluetooth earbuds and this one has been the best by far. So far the battery life has been great and I love seeing the charge, and the sound quality is the same as my Apple earbuds. Highly recommend it. Great price, too!

I have been using these for about a month. The look of these earbuds can be compared to one of the major brands, but the price point is much better. I can listen to a book while sitting in the same room as my husband who is watching tv and not be distracted by the tv. Great buy. I couldn't be more pleased.
Guaranteed Safe Checkout