Wireless Gaming Mouse
Regular price $0.00 $15.99
If you order within
Arrives by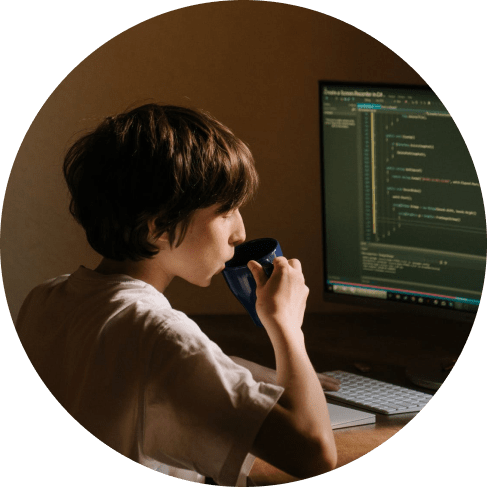 A wireless mouse for everyday use
We all know the great ergonomic qualities of a gaming mouse. You don't have to be a gamer to grasp its convenience and how well it fits your hand. But sometimes you wish you could have this comfort with you at all times. With this mouse, you can!
Usability and portability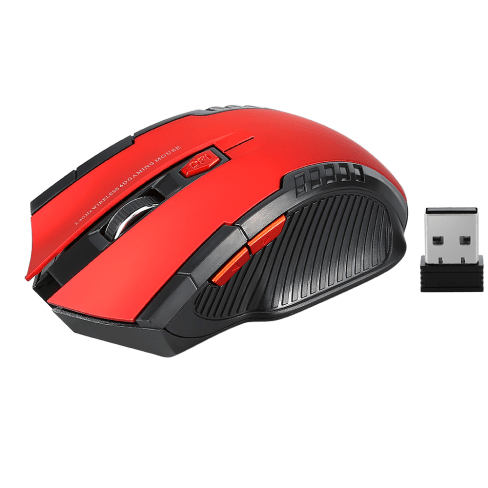 It's perfect for anyone
A mouse is a great gadget for any computer user. No matter if it's a gamer, office worker, or just a web surfer. Everyone will appreciate the comfort and ergonomics of it.
Product specifications
The 2.4Ghz mouse works with USB 2.0 and requires 2 AAA batteries. It's compatible with DOS, Windows Vista, and above. The size of 4.52x2.75x1.49 inches is perfect for any hand.
The mouse of all the mice
Don't ever part with the comfort no matter where you go. Keep a well-made, durable, and capable mouse in your bag at all times. You can just forget about the atrocious mice that are small, or loud, or simply not enjoyable to use. The best qualities that all the users love, combined with the versatility as no other offers provide.
This is really a very good wireless mouse! I've already had one just like that and worked great. The only reason it stopped working was because it was dropped on the floor and also attacked by one of our dogs. The mouse is well suited for anyone with small hands. It is light with a very light click response mode. The wheel is very good. Also, the setup is very easy. You do not need to download any software in order for it to work. I would highly recommend this product.

This is a medium sized mouse. I have small hands but find it very comfortable to hold. When you plug the USB into a slot on your computer and insert a battery into the mouse, you're good to go. No setup required. The computer will find the drivers and connect the mouse to the USB link in the computer. You don't have to spend a lot of money to get a quality product!

Great mouse. I did not rate the battery life because I have only had it for a month or so. But it is comfy, it plugs and plays and works flawlessly. It has good action and a great click on the buttons. The on/off switch is SUPER easy to access as well, but impossible to accidentally trigger. I like the whole thing.

The only thing I would like an answer to is how do I know what DPI I am on? I checked through the software and there is nothing to indicate this. Otherwise I am very pleased with the mouse.

The two buttons on the left-hand side are easily bumped with the thumb. I have lost a lot of time today to those buttons, because you can't turn them off, and the buttons are so easily triggered.

Mouse worked flawlessly right up to the point where my dog decided it to be a chew toy. Even after K-9 attempted murder; the mouse still functioned despite fang marks and all.

I have one of these for my work laptop. Great build quality and surprisingly comfortable for a small mouse. The On-Off switch does wonders for battery life.

I have switched all my and the family's computers to this wireless mouse. It just works flawlessly and cordless is great. Comfortable to use.

I needed a nice small mouse for my laptop and this one is great. I have arthritis and it is very comfortable and fits my hand perfectly!

This little compact mouse is durable, simple, and lasts forever. Easy to install, two batteries last forever. Buy it.

Just got it yesterday, works fine so far, but the scroll wheel makes a loud screeching sound when scrolling down…

I gave it four stars, because of the loudness of each click. Except that it works great! Nice price.

I got this for my gaming laptop. Literally plug and play. It's perfect for on-the-go laptoping.

Great mouse, perfect size for my 7 year old. Hooked up to her Chromebook within seconds.

This mouse feels lighter than my old one. It performs well. The price is good!

Very good mouse, easy to use, exactly as it was described.

Fits nicely in your hand if you have smaller hands.
Guaranteed Safe Checkout