Yellow Leather-Surface 2600mAh Power Bank
Regular price $0.00 $14.99
If you order within
Arrives by
Power up, on the go
We're always on our devices -- and with constant use comes constant consumption of battery power. So let our Yellow Leather-Surface 2600mAh Power Bank give you the charging convenience you need.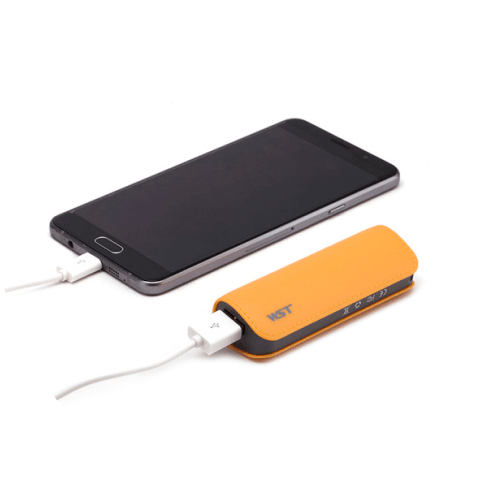 Easy, compact, portable
(It's stylish too)
Luxe stitching detail + feel
ABS plastic and PC polymer combine to provide a faux-leather texture, with stitching to complete the feel.
Compact + fun
Measuring just 3.5" x 1.3" x 0.9" (L x W x D), this power bank is portable and great for little ones and adults alike to keep device batteries charged.
Charge up all your devices
With 2600 mAh capacity using a 5V input/output on a rechargeable li-ion battery, you get dependable charging power that's always on standby when you need it.
Power in, power out
Our Yellow Leather-Surface 2600mAh Power Bank supports one USB output (to charge a device) and one input (to power the charger). A charging cable is included.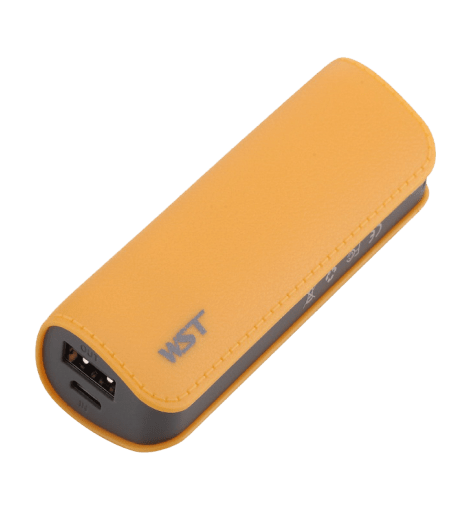 An accessory you'll love
We're always on the go (and glued to our phones)...and that can lead to battery dwindling fast. Our Yellow Leather-Surface 2600mAh Power Bank helps solve that solution with a ready-to-go (and power up on the go) device.
Size is great, perfect for traveling.

Great buy and works as advertised.

Gave to my son-in-law for Christmas and he said it works great.

This was perfect for flying! Perfect size to fit in any bag or purse.

Works great and does what I need it to, nice and slim to go in my bug out bag.

Bought this for travel purposes and it's so small it's very convenient! Works like a charm!

Bought this for a trip abroad to use on its own and in my backpack which has a charging port. It's slim, lightweight, and holds a charge for a long time.

My wife had to make an emergency trip to Canada. I quickly bought this for her as I knew she would be in the boonies. It worked as advertised and she always had power for her IPhone.

I've had this power bank for about 1month and a half and so far, so good. It's saved me so many times when traveling, to a point where I never leave it behind. It works better than I expected it to, but I hope it lasts for a long time. Other than that, it's a good product and I highly recommend it.
Guaranteed Safe Checkout