Yellow Reflective Emergency Warning Sticker
Regular price $0.00 $13.99
If you order within
Arrives by
Take nighttime safety up a notch
Our Yellow Reflective Emergency Warning Sticker helps put hazard back onto the streets to keep your car more visible to drivers and riders.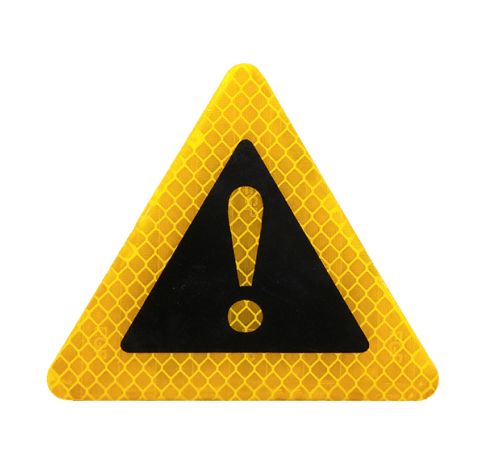 A sign of caution
To prevent accidents or collision
Just a heads up
Sometimes, in the dark, some drivers and riders just aren't aware of what's on the road. Our sticker is reflective to street lights and headlights for added safety.
Weather-safe performance
From rain to hot sun and road debris, our sticker holds up and will not fade or come off.
Eyes on the light
Our sticker is reflective and noticeable up to 984 feet away, ensuring ahead-of-time visibility to help curb rear-end accidents.
From streetside to on the road
Let our Yellow Reflective Emergency Warning Sticker be a caution side whether you are parked and away from your car -- or in and behind the wheel on the go.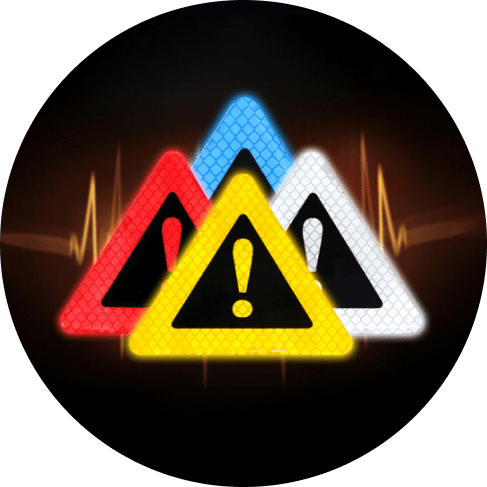 Lightweight yet sturdy
Our sticker measures 5.1" x 5.5" x 0.4" (L x W x D) and is made of polyethylene terephthalate, a light plastic material that is sustainable and strong.
This sticker is large enough to be seen when applied to the back of the car. It's very reflective as advertised. Bought 2, 1 for each side of the trunk. Very happy with this purchase.

These come in handy a lot. I ordered a bunch and put them on our family bikes. The reflective material is so good it seems like they're powered by electricity LOL. Very useful product, recommend

Great product that functions as advertised. I never put any kind of stickers on my car for fear of ruining the paint, but with these everything stayed perfect. Would definitely recommend!

Easy to place on car where and when needed. Size of the stickers makes it easy to find a spot on the car to place them. It would be nice if they were a little larger, however, the yellow color provides a good warning to other drivers.

I really like the material it's made of, it's very durable and has survived many rains already!! The color is also great, very bright and noticeable.

The quality is great and the stickers reflect the light as advertised. I'm not that satisfied with the size though, they seem too small on bigger cars IMO.

The stickers are very nice, they reflect all the lights well and are seen because of it! Love the quality. Easy to attach, no drawbacks!

Nice thick stickers for car bumpers. Stay on well. Quality is very good. Easy to spot.
Guaranteed Safe Checkout